Did You Go To Montezuma Elementary School?
From the San Diego Union, October 22, 1951 -- 50 YEARS AGO!!!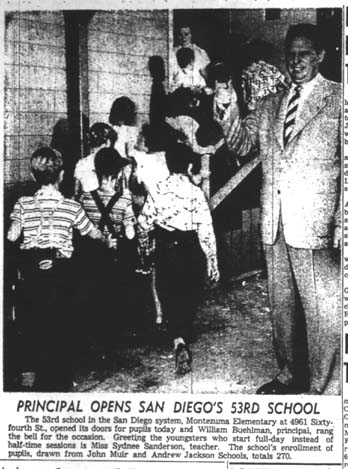 Thank you! I DID go to Montezuma Elementary. It was a lot closer than walking to John Muir but going to school full day wasn't asmuch fun as a half day! I remember Mr. Buelman and my fourth grade teacher was Miss Kreiss. Mr Buelman had a nervous breakdown a couple of years later. He drove a really cool Chevrolet hardtop, aqua and white. The classroom the kids were going in was one of the temporary buildings until the construction could be completed.