Now Hear This!
(We hear from squadron members)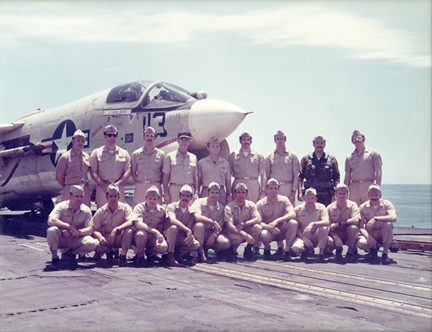 At least two squadron members are in this photo
The Presidential Fleet Review of 1963
Hap Hill took exclusive photos of JFK
Chuck Werkheiser shares a few photos
Jack and John Bushong return to the place they
attended flight school -- 30 years apart
Bob Bennett takes issue with the Toko-Ri article.
In the meantime here are some stunning color
photos taken by him aboard Princeton (CV-37)
You can now access photos from Life Magazine, such as this 1941 Carl Mydans shot of TBDs from the USS Enterprise nearing Hawaii.
Click HERE or on the photo above.

Download past issues all the way back to 1943
(Is that YOU trying to land an SNJ on the USS Cabot?
---------------------------------------------------------------------------------------
MEMBERSHIP
JOIN ANA
JOIN the San Diego Squadron
(Scroll down for Navy/Marine cards)