2ND ANNUAL BASEBALL ALUMNI DINNER
The 2nd Annual Baseball Alumni Dinner, held at the Scottish Rite on February 8, 2002, was REALLY great. In addition to the scheduled honorees, a group of guys who played for Walt Harvey at Lincoln in 1955 and 1956 got up and presented him with a plaque and told him how much they thought of him. It was very nice and he was totally surprised. Bob Boone had some really nice things to say as did Bob Brietbard.. By the way, Larry Dubbs came over from Arizona, Ron Fox came down from Sacramento and Dan Helzer ,'61 came down from Visalia.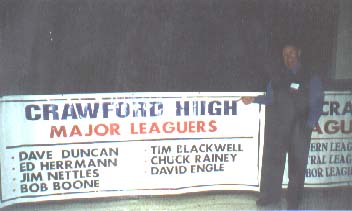 Tom Whelan points out the two "i's" in "High". One wonders if this job was subbed out -- or done by the graphics arts class. Perhaps it was a Finnish exchange student.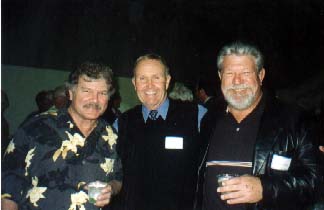 Ron Fox, Tom Whelan, and John Allison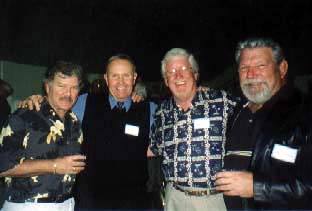 Larry Dubbs joins the crowd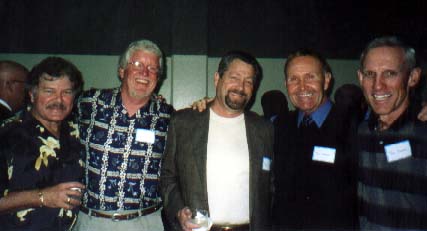 Ron Fox, Larry Dubbs, Tom Ault ('63), Tom Whelan, and Tom Cassie