1959 Varsity Athletes Gather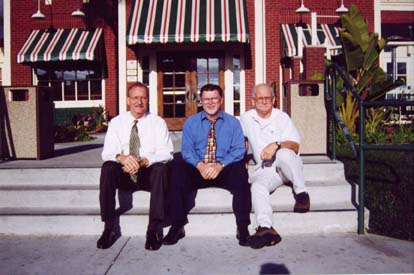 Here is a picture from December 31, 2002 luncheon held at the "Chili's" restaurant in San Diego. These former football/track athletes are from the first varsity class of Crawford 1959:
Left to right: Allen McBeth, Arnold Tripp, Don Ball.. These athletes have not seen each other for over 40 years!!