Married "For Real"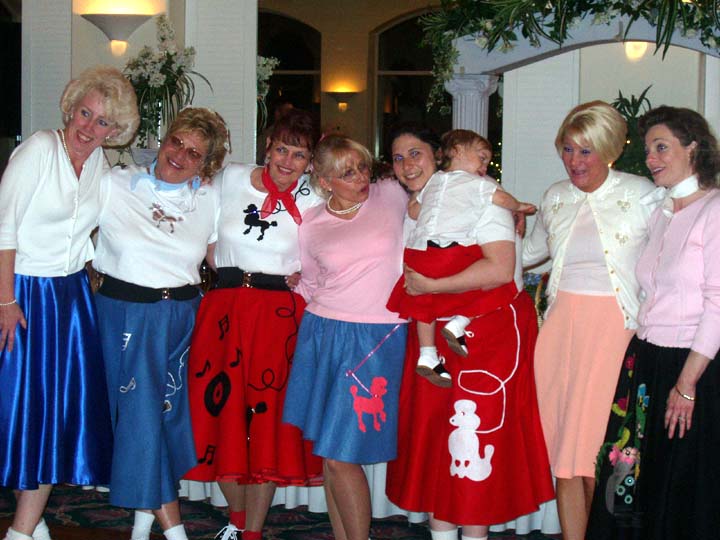 On February 28th 2003, Dee Anne Boyer '60 and I got married in a civil ceremony in Las Vegas. I promised her that on our 1-year anniversary I would do it "right".
SO -- on Saturday February. 28 2004 we had a "real" wedding. Elvis presided and married us in a 1950s theme ceremony. Music, clothes, decor was from the '50s. The theme colors were Crawford's -- Red, White and Blue. Most of the men wore rolled-up Levi's with black shoes, white socks and T-shirts. There were car club coats and leather jackets.
The picture is of some of the girls. Dee Anne is the 3rd one from the left.
Thanks for all you do for Crawford alumni.