Opera Education at Crawford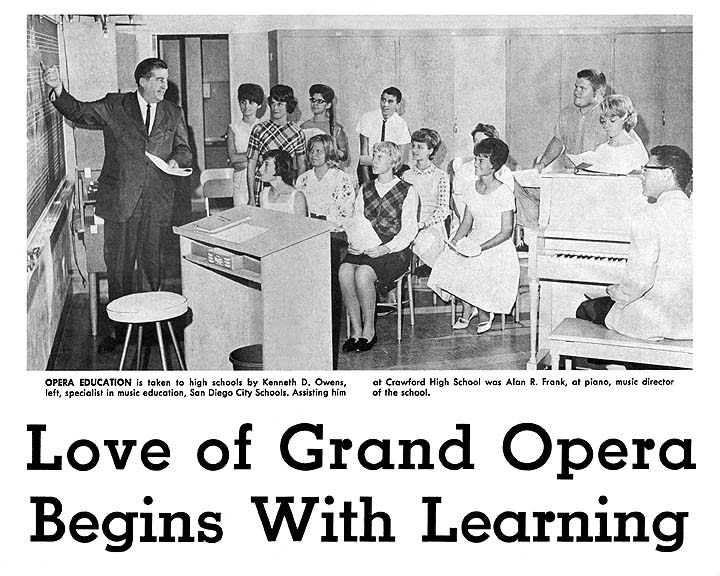 I am Tom Whelan's sister and a 1971 alumna of Crawford High. A friend recently gave me a box of old concert programs, and mixed in was a page from The Independent newspaper, dated October 13, 1963, with this item about a music class at Crawford. I thought it might be something fun for your Crawford website.
Thanks so much for all you hard work in finding and displaying all the wonderful old photos. So many happy memories!!